We can book-bind anything you can think of.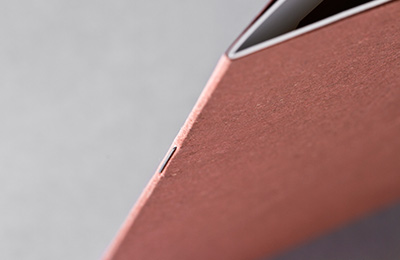 Binding type V1 (saddle stitched)
Wire stitched binding is especially suitable for catalogues, booklets, colouring books and all documents of not more than ca. 76 pages.
Binding type V1 (loop stitched)
Wire loop stitched binding with protruding loops is especially suitable for catalogues, booklets, colouring books and all documents of not more than ca. 76 pages.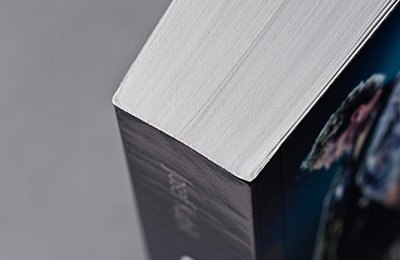 Binding type V2 (glued, paperback)
You may be familiar with this type of binding under the name of perfect bound or paperback. It is suitable, by way of example, for many-page catalogues, magazines or guidebooks with lesser need for durability.
Binding type V4 (glued, stitched)
Similar to type V2 bind, but it puts more emphasis on durability. It can be used for catalogues, magazines, art publications
Binding type V8 (sewn, hard cover)
Simply a book and all that goes with it. Books are the magnum opus of the printer's craft and that is why we are rather exacting about the quality of this type of bind.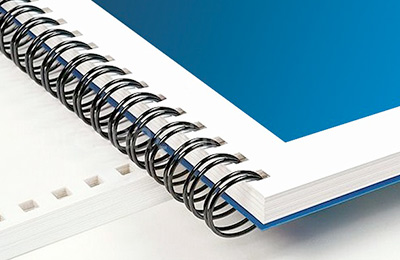 Twinwire calendar spiral bind
Calendars are highly popular these days. We can custom-make them for you at any quantity, even as few as just one piece (in case of digital printing).
Final processing
We are far from finished when the print is out. We will also do the appropriate finishing work such as folding, cutting and nice wrap. Our services also include perforation and grooving
Product assembly and distribution
All products printed for you, we can also assembly into packages or sets to suit your needs and then dispatch them to your customers.
our machines / technologies
Heidelberg Stahlfolder KH 82
A folding machine delivering extremely high performance, with fully automated setting for the folding of formates ranging from A4 to B1 and a high variability of folding types.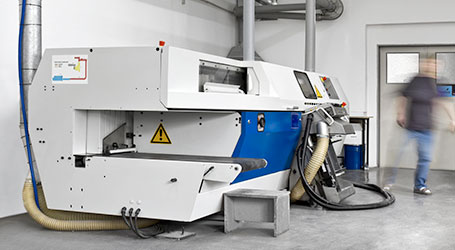 Wohlenberg Quickbinder
Fully automated binding line for glued binding of the V2 type and formats ranging from A6 to A3 (A4 landscape). Maximum thickness of spine 7 cm. Glue: PUR, hotmelt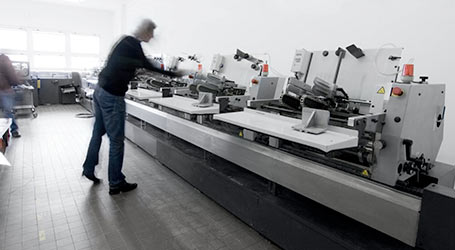 Heidelberg ST300
Robust, fast machine providing a high level of automation in settings for stitched binding of V1 type.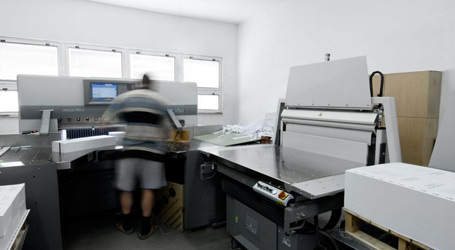 Polar cutting stations
Modern cutting stations fitted with lifting and jolting device to get the maximum cutting accuracy achievable.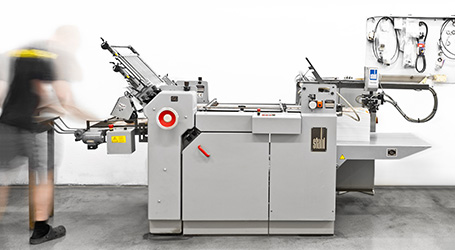 Heidelberg Stahl TI52 & FI52
Fast, robust, proven folding machines for the maximum of 9 folds.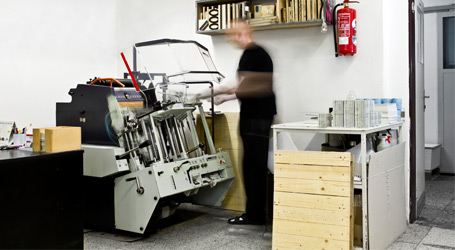 Grafopress GPC
Small, semi-automated machine suitable for perforations and cutting-out of small-sized products.
Legendary Heidelberg Original Cylinder
The heart of our printing plant – a honest piece of printing machinery for perfect cutting and embossing.