Make your printed materials look exclusive
Lamination
The surface of paper such as envelopes or book covers is covered with foil, which can be either of gloss or matt appearance.
Varnishing
Covering the whole area with a special type of varnish to enhance the effect. Varnish may also be applied over just a part of the surface (partial varnishing).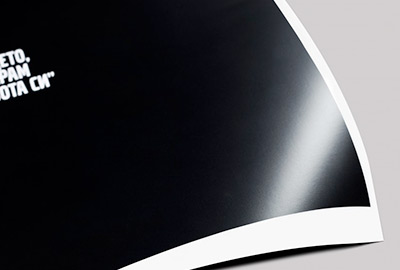 Foil stamping
Lettering or a shape is stamped through a thin foil to apply the foil's dye to the envelope (e.g. gold).
Blind embossing
Decoration by blind embossing is the stamping of lettering or a shape on paper. This can be done on both sides of the sheet – either embossed or debossed.